Transport services with Private Driver in Prestige mode in Paris
---
---

Luxury &
High-end

Fleet of 30 new vehicles

Bilingual private drivers

Available
24/24 & 7/7
---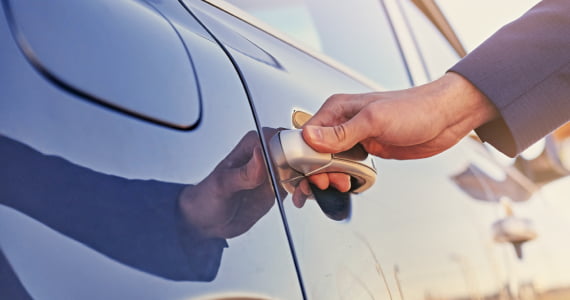 ---
Choose a Prestige Transport with private driver in Paris ! Our team of drivers is at your disposal to offer you luxury transport for all your trips to Paris and All Distances in Ile-de-France, France and Europe. With Lux Car France, your prestige transport company with private driver in Paris, you will be able to travel in the best of comfort and live a unique transport experience. Our vehicles are top-of-the-range and will allow you to combine business with pleasure. Whether for business, personal or tourist travel.
---
---
Fixed rate without extra charge
---
Choose a transport company with Prestige Private Driver in Paris ! Lux Car France offers you a custom-made and fully personalised service for all your journeys in the Paris region and all destinations in France and Europe. You will have at your disposal a professional private driver, well trained, competent, and attentive to your comfort and safety for a Prestige service. We will always give you the best welcome in order to live a unique transport experience. We are more than a private driver service provider in Paris. Thus, our focus is on Prestige, Luxury and Comfort. So what makes us different from other companies with private driver, prestige or not, in Paris ? It should be noted that our drivers are able to adapt to meet your requirements, whatever the nature of your request. Indeed, whether you travel alone, as a couple, with friends or professional colleagues, then you will have the best of us and our high-end vehicles. In addition, our team has a pure and perfect knowledge of the Paris region. This way, you will have more than just a driver, but a real guide through Paris. He will be attentive, attentive, discreet and will demonstrate all the qualities you require. Then choose a Prestige private driver in Paris.
---
Prestige & High-end Transport Services with private driver in Paris
We offer you our Prestige Transport services with private driver in Paris, Ile-de-France and all distances to France and Europe. Our high-end service is therefore perfectly adapted to all your needs. So, whether it is for a Private Driver transfer with a Paris Airport or for a tourist tour, we will answer all your requests. You want to shop at Galeries La Fayette, or in any other store in the Paris region, then contact us for a quote. You can easily contact us. Our private drivers team is present throughout the Île-de-France region, such as in Versailles, Melun, Créteil, Argenteuil and Nanterre. Thus, we will do our best to take care of you quickly if your request is urgent. Moreover, our Prestige mode CAB vehicles are perfectly adapted if you want to travel in a group. Finally, if you want to travel in greater numbers, our fleet of vehicles with drivers is at your service.
With Lux Car France, you will always reach your destination, whatever the circumstances, in prestige, luxury and comfort. Our private VTC drivers are at your disposal 24/7, so don't hesitate to contact us for a moment of relaxation. Day or night, for local or international travel, for an important event or come back from a night club in a prestigious CAB, you can count on us !
---
Quote a Prestige private driver in Paris
Do you need a Prestige transport with private driver in Paris ? For a personal trip, or professional may be ? Are you a regular visitor to the capital or are you just passing through? So whatever your situation, Lux Car France is your partner on a daily basis and for the events that matter. So, to make a quote for your trip with a private driver in Prestige mode in Paris, nothing could be easier ! Book your driver directly online via our booking module. In addition, you can contact us 24/7 at one of our telephone numbers. Our entire team will do everything possible, for each of your races, to provide you with a perfect service in every respect. You can easily be transported between Boulevard de Clichy and rue de la Convention, or between the famous Champs-Elysées and Cours de Vincennes. Do you have an appointment at Bobigny or Aubervilliers? Would you like to visit the Palace of Versailles or the medieval town of Provins ? You need to rent one of our vehicles with driver for a wedding ? For each of your requests, we will have a tailor-made and adapted solution.
---
Prestige CAB Vehicles in Paris – All Distances
---
---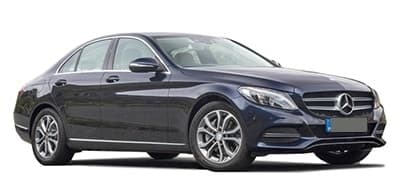 3 Passengers
Black leather interior
Heated Seats
---
Mercedes-Benz E-Class Comfort Sedan
Sporty and elegant on the outside, it is inside the comfort sedan that your senses come alive. Take a seat on board and relax with everything you have at your disposal for a comfortable journey. Find drinks and sweets as well as a tablet to follow the news or have fun. Our comfortable sedans are equipped with an automatic transmission for a smooth ride. It is the ideal vehicle if you want to move discreetly and comfortably. Moreover, it is a relatively economical model that nevertheless reflects a very good image.
---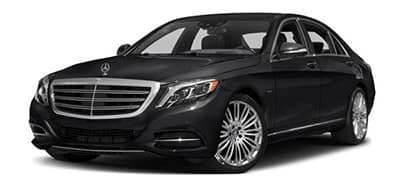 2 Passengers
Black leather interior
Limousine car
---
Mercedes-Benz S-Class Luxury Sedan
The S-Class has always been synonymous with luxury and continues this proud tradition. Enjoy a rear-wheel drive sedan with a 3.0-litre, 362-horsepower, dual turbocharged V6 engine. This allows you to enjoy a pleasant journey and above all to ensure maximum safety thanks to the reactivity and power of the engine. Discover a luxurious interior and enjoy every detail to make you enjoy your journey. With this type of vehicle you are sure to make an impact. Considered as a beautiful limousine, this car will be your asset to charm the person who will accompany you.
---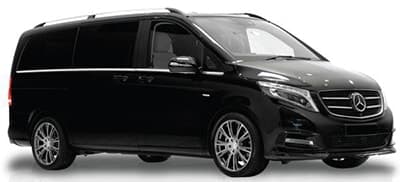 6 Passengers
Interior in leather lounge
Lots of luggage
---
Van type Mercedes-Benz Class V
Mercedes-Benz presents luxury in a unique format with the EXCLUSIVE V-Class, the ultimate and exclusive VIP shuttle for long journeys. Elegance, style, comfort and volume define each V-Class. Thanks to its innovative safety systems and spacious interior, the V-Class is also an ideal family vehicle. Configured in lounge mode, the V-Class transforms into a friendly vehicle where everyone can talk freely inside a high-end space designed to relax. If you are a group then no hesitation possible this is the vehicle you need so that you can travel together!
---
---
Prestige CAB services with private driver in Paris
---
---
---
Prestige On-board services
in Paris on request
---
Prestige CAB transport services in Paris

Roissy-Charles-de-Gaulle Airport
Paris-Orly Airport
Aéroport du Bourget
Aéroport de Beauvais
All Private Airport and Heliport
All other French airports
All other European airports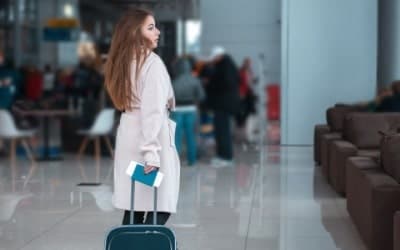 ---
Lux Car France is your privileged private driver Prestige partner for all your transfers with Paris Airports. Indeed, our drivers have a perfect knowledge of the access roads and will guarantee you to arrive on time or to be picked up at the agreed time. Our extra touch will be luxury. So, if you have a flight to Moscow, Singapore or Sydney, enjoy a moment of relaxation and comfort before the big trip. In addition, our vehicles are spacious and equipped with large trunks to carry all your luggage and personal belongings. In this context, imagine yourself in a spacious cabin with our many on board services to make your trip a pleasant one ! It's no longer fiction, with our passenger transport company, it's a reality to be reached! Our driver will transport you in the most suitable vehicle from Copernicus Street, Emile Zola Street, Clamart or Antony. We will be your partner for your trips to the airport, from your home or business premises. In addition, we will drive you back to the terminal at any airport upon arrival. You will save time and enjoy comfort without having to use public transport. Choose a Prestige CAB in Paris and contact us to organize your future transfer with an airport in Paris, France or Europe.
---
---
---

Austerlitz Station
Bercy Station
"Gare de l'Est" station
"Gare de Lyon" station
"Gare Montparnasse" station
"Gare du Nord" station
"Gare Saint-Lazare" station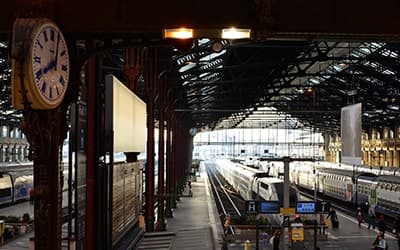 ---
Lux Car France provides all your shuttles with the TGV stations in Paris. Thus, our Prestige CAB company with private driver facilitates all your journeys, always in comfort, between your home, professional premises and the SNCF TGV stations in Paris. Our service will be of great help for occasional or daily trips. In addition to the luxury and prestige of our vehicles, you will be able to travel efficiently and on time.
Why do you need our transport services? First, you will enjoy unparalleled comfort, both in terms of our cabin and in terms of safety, while respecting the schedule. We are fully aware that you cannot arrive late for your train to Dijon, Marseille, Rennes or Toulouse. Consequently, we will anticipate your constraints, those of the road, with the objective of scrupulously respecting your schedules.
Which stations are served? We serve the TGV stations of Paris-Intra-muros but also all the provincial stations (such as Lille-Europe or Lyon-Part-Dieu) as well as the RER stations of Île-de-France (Marne La Vallée, Pontoise, Montargis, etc.). For more services, we are at your disposal for your outward journey as well as your return journey.
---
---
---

La Défense
Paris : Montparnasse, Bercy & Bourse
Saint-Denis
Saint-Quentin en Yvelines
Issy-les-Moulineaux
Fontenay-sous-Bois
Noisy-le-Grand
Any other business district in Paris and France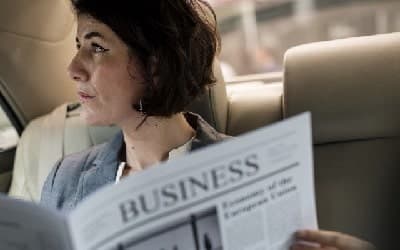 ---
Paris is a world city with one of the most dynamic economies. So, to make your trips efficient, choose a Prestige private driver in Paris and All distances 24/7. We offer our services to all professionals, entrepreneurs, business leaders, senior executives or whatever the nature of your request. Lux Car France will make all your trips and at any time so that you can arrive on time for your appointments. Do you have a professional meeting in Issy-les-Moulineaux and then in Fontenay-sous-Bois? Then we will be at your side to save time! We offer our services on request and as part of a provision.
Prestige Business transport in Paris on request
We will reliably ensure all your travel from point A to point B. For example, we could connect rue de la Condamine and Charles-de-Gaulle Airport or Jean-Jaurès Avenue and the Gare de Lyon.
High-end vehicle rental with private driver
We offer you a unique service, all-inclusive, and adapted to your specific requests. Over a fixed period of time (3 hours minimum), you can schedule your business meetings and even use our vehicles as a meeting place.
---
---
---

Le Bristol
Maison Souquet
Le Narcisse Blanc Hotel & Spa
Mandarin Oriental
The Peninsula
Hotel d'Aubusson
Grand Hotel du Palais Royal
Hôtel Plaza Athénée
Champs-Elysées Plaza
Any other hotel in Paris or France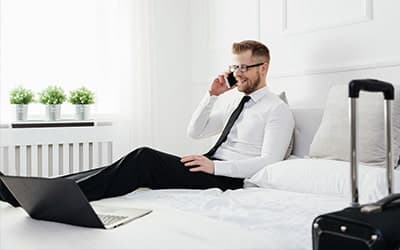 ---
Are you visiting the capital ? For professional, personal or tourist reasons ? Then our Prestige transport service in Paris is designed for you ! Our private driver in a top-of-the-range vehicle ensures your travel between Paris hotels and all your destinations. This way, we will be the best able to organize all your shuttles, especially if you are passing through. In this context, our driver will be at your disposal and will give you all the information you need to facilitate your projects.
You arrive in one of Paris Airports ? Then we will come and pick you up directly on site. Our team will direct you directly, and without waiting, to your hotel, Hotel Parister, Park Hyatt or Le Royal Monceau-Raffles.
You arrive in one of Paris stations ? Then we will pick you up at the agreed time and we will also drive you without waiting to your hotel Le Pavillon de la Reine, Le Fouquet's or Régina Louvre.
You want to enjoy the night life and the casinos of the capital city ? Then our drivers are at your service 24/7 ! We will be of great help to you: our driver will take you there and then ensure your return at any time of the night. In addition, we will advise you on the best places to make the most of your stay.
---
---
---

Paris : Tour Eiffel, Musée du Louvre, Cathédrale Notre-Dame de Paris, Arc de triomphe de l'Étoile, Avenue des Champs-Élysées, Basilique du Sacré-Cœur de Montmartre, Musée d'Orsay, Place de la Concorde, etc.
Île-de-France : Château de Versailles, Provins, Disneyland, Château de Fontainebleau, Basilique Saint-Denis, Cimetière du Père-Lachaise, etc.
France : Normandie, Bretagne, Alsace, etc.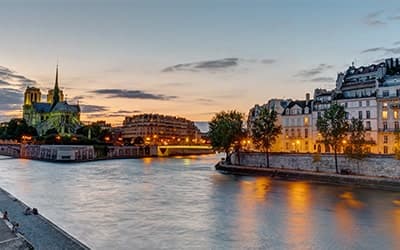 ---
Choose a Prestige Private Driver to discover Paris ! Are you thirsty for discoveries, do you like to explore tourist sites and unusual places ? Then Lux Car France is at your service. Indeed, each of our drivers knows the Paris region and the different places to visit perfectly, alone, with friends or with your colleagues. Get off the beaten track and choose luxury to explore the entire capital and the most famous places.
Why you should choose a Private Driver for sightseeing in Paris ? The French capital is a key destination for tourists from all over the world. As a result, transport is crowded, so are tourist buses and it takes a long time to travel from one end of the city to the other. This is why our driver will save you time in your transfers and significantly increase your comfort. You will discover Paris while living a unique experience !
Do you want to discover France from Paris? Lux Car France organizes tours with all of France, in particular with Normandy (Mont-Saint-Michel, Cotentin, Cimetière américain de Colleville-sur-Mer, etc.), Brittany, Alsace and all of France according to your wishes.
Contact us for a personalized quotation.
---
---
---

Rues commerçantes : Rue de Rivoli, Le Marais, Saint-Germain-des-Prés, Place Vendôme, etc.
Galeries Lafayette Paris Haussmann
Printemps Paris Haussmann
Le BHV Marais
Printemps du Louvre
Le Bon Marché Rive Gauche
All Stores and Grand Avenuess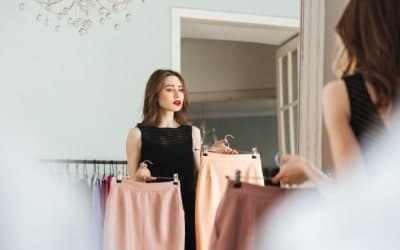 ---
Do you have shopping ideas for girls or couples ? Do you want to buy something ? Then our driver is at your service. Thus, you can rent our vehicle and our driver for as long as you wish with a minimum of 3 hours. You can walk through the various major shops on the main arteries and drop off your purchases in the vehicle. In addition, our driver will be waiting for you and will be at your disposal to advise you on the shops to visit.
Our Prestige CAB company in Paris will take care of all your travel, from your home or your office hotel. We will take you to the most exclusive boutiques in Paris such as Leonard, Mine Barral Verges, Sanmartin, Allègre, Akris, etc. You want to pick up a friend ? Have a coffee at Fouquet's ? Take a tour to discover corners of the capital that you don't know? Anything is possible!
You can rent one of our high-end vehicles without any limit and enjoy all the best and most chic Paris has to offer.
Are you planning to go shopping ? Then contact us directly by phone to organize it according to your wishes and the number of passengers.
---
---
---

Le Next
Le Duplex
Mix Club
Le Memphis
Gibus Club
Le Balajo
Batofar
Rex Club
Roméo Club
Le Balajo
Djoon
Le Mona Lisa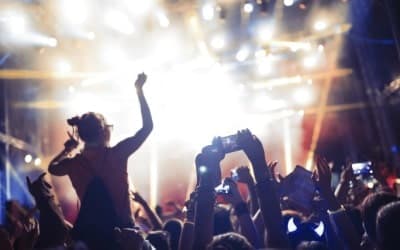 ---
Want to enjoy the hectic nightlife in Paris ? Then our Prestige private driver in Paris will be at your service to take you to your favorite nightclub! Depending on your requests, you can ask the driver to wait for you or pick you up at a specific time. Do you want luxury? That's perfect! We will provide you with one or more bottles of champagne on board to start off your evening in style.
Why choose a Prestige CAB for your trips with the discotheques of Paris? Initially our services are available 24 hours a day, 7 days a week and 365 days a year. This way, you can simply move around at any time and return at any time. As a result, we will be the ideal service to enjoy your night life without any constraints. In addition, we offer you luxury, upscale and prestige to spend dream evenings with your friends, partner and/or colleagues. Do you want to go to different discos according to your desires or to meet your friends? No problem at all.
Lux Car France also guarantees you a serious, professional, reliable and trustworthy driver. You will be safe throughout your journey to your home.
Lux Car France will transport you to and from all the discos in Paris : Le Globo, Tribar, Les Planches, Java, or any other place of celebration in the Paris region. No more subways and taxis waiting for you ! Choose a Prestige Private Driver !
---
---
---

Enghien-les-Bains Casino
Île-de-France Gambling Tables
Normandie's Casinos
Casinos from all over France (Bretagne, Hauts-de-France, Grand-est, etc.)
Casinos from all over Europe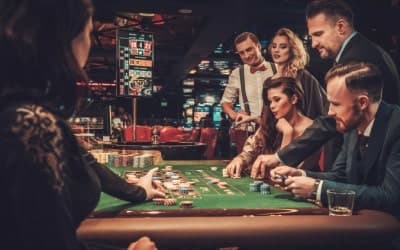 ---
Are you a fan of gambling and luxury ? Then our prestigious transport service is designed for you ! You will be transported in a high-end vehicle from your hotel or home to the casino where you want to play. In addition, we know the right tables, the right addresses, which will allow you to discover why not new places to play.
What casinos are served ? Lux Car France serves all the casinos and gaming rooms in Île-de-France, in particular the Casino Barrière in Enghien-les-Bains. Moreover, we provide your shuttles with the other casinos in France and in particular with the seaside resorts of Normandy. So, you want to go to Casino Partouche in Dieppe, Cherbourg or Le Havre? In these cases, contact us and we will provide your shuttles on request 24 hours a day, 7 days a week. Finally, if you are planning a tour with us in Normandy, Brittany or the Hauts-de-France, do not hesitate to ask us to drive you to a casino.
For any request, please contact us by phone or send us a message via our contact form.
---
---
---

City Hall
Church
Party Hall
Hotels, Stations & Airports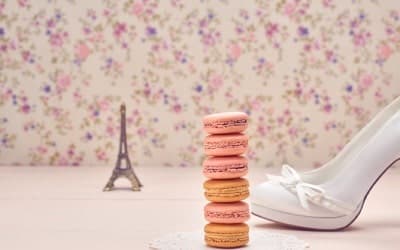 ---
Are you getting married soon ? A friend or family member ? The wedding takes place in Paris or Ile-de-France ? Do you have many guests ? Finally you want luxury for this so dreamed moment ?
You contact the right service provider who will offer you a first-class service. Lux Car France is your Prestige transport company in Paris. In addition, we offer a vehicle rental service, decorated, with driver, in uniform.
We will ensure all the travel of the bride and groom, guests and families between the different places of celebration and between the different hotels. We have significant experience in the logistics management of weddings and you can be assured of a professional driver, who is adaptable and above all very discreet.
We will be your single partner for everything related to transport during the wedding. In addition, we will provide you with luxury vehicles to add a chic dimension to your wedding. Do not hesitate to contact us.
---
---
---